Meaning behind chanting 108 times ? We all heard about that you should chant 108 times , do surya Namaskar 108 times ?. Why it is 108 and not any other number come first ?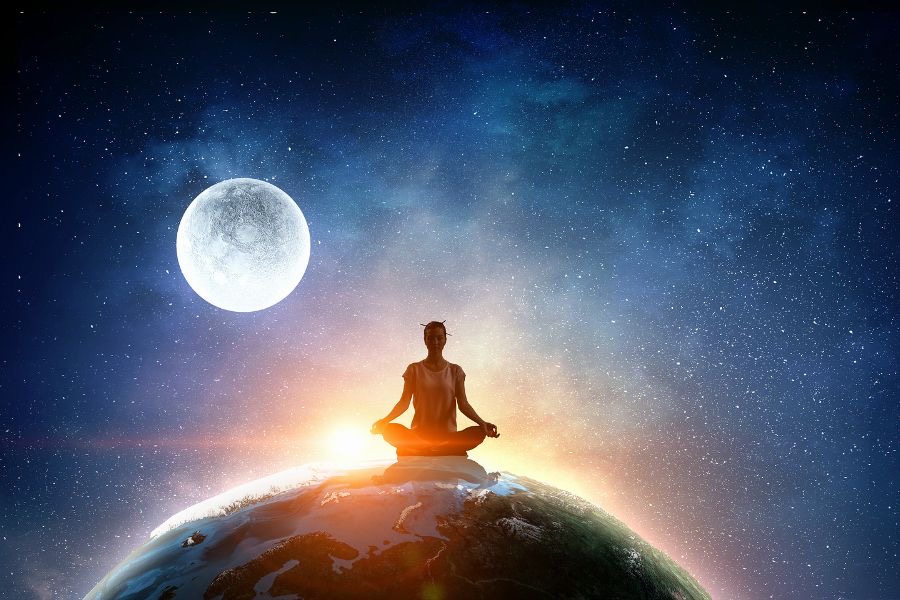 There are 27 segments/nakshatras. Every nakshatra have four divisions/padas/steps. If we multiply 27 nakshatra into 4 Padas. We get 108.
108 times the diameter of the sun is the distance between the earth and the sun . Again the diameter of the moon 108 times is the distance between the moon and the earth . The meaning of ''Hatha'' in Hatha yoga is related to the sun and the moon. Ha represents sun and tha represents moon. Meaning behind chanting 108 times is the balancing of two energies (masculine and feminine) ( pranic and mansik).
There are 108 Marmas/pressure points in human body which is correspond to seven chakras. There are 108 upanishads in the vedas.
Many scientists have proven that 108 is a special number which connects and represents the entire universe. We are the part of the universe by chanting or repeating 108 times we form a bond to this universe to the supreme energy to the creator.
''Did you know about vedas and who compiled them ? To know click here