As we all know practising yoga during pregnancy is best to strengthen the mother and the baby. Here are top 3 benefits practising yoga during pregnancy.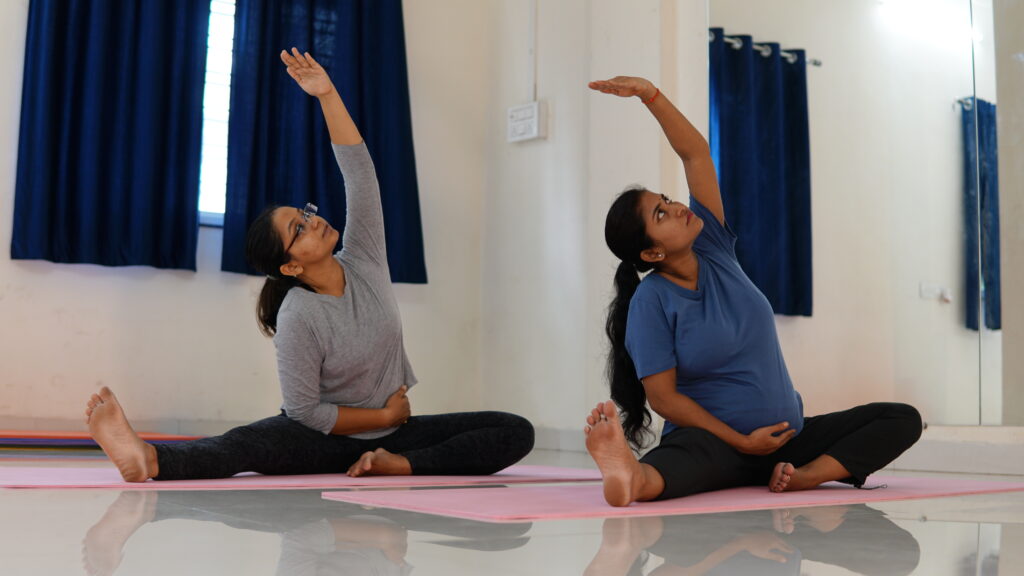 1. Low risk of complications when you practice yoga during pregnancy.
Yes, you heard it right. If you are yet to conceive then start practising yoga right away. Beacause it will prepare you to become a stronger mother without any complications. When you start practicing yoga it will automatically build your strength , flexibility , balance which is required. There are set of asana which is particularly for women's who are preparing themselves.
Studies have shown that regular practice of yoga during pregnancy will help you to get stronger and helps to reduce stress and anxiety that women goes though this period of time. Many women's have experience the fast recovery during postpartum.
2. Reduces stress level
Pregnancy can be stressful and women can feel anxious during pregnancy. Women goes through a lot during this period. Like mood swing, anxiety, hormonal changes, etc. practicing yoga relaxes you inside out , little bit of asana practice, little bit of strengthening and stretching helps you to get through this really quick.
3. Increase strength and flexibility
As women body changes during pregnancy, Its hard to maintain strength and flexibility. Yoga can help to improve these aspects of physical fitness, which can in turn help to improve posture and reduce the risk of injury. It can also help to prepare the body for childbirth by increasing flexibility in the pelvis and lower back.